Domo Appstore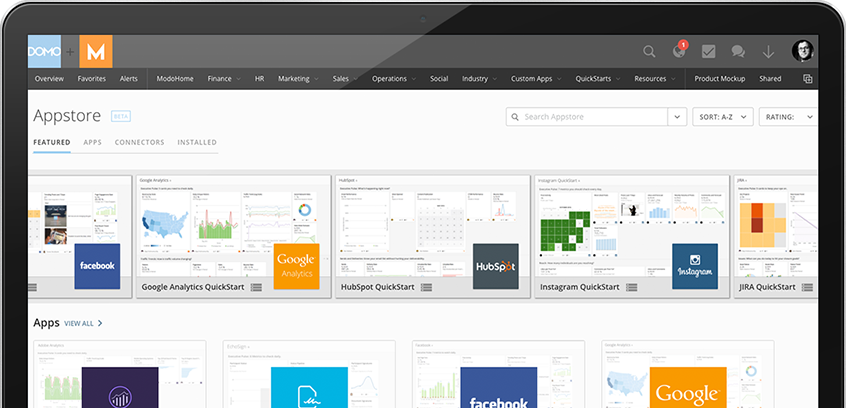 Decision making made easy.
The Domo Appstore is the destination for business decision makers to answer critical business questions. Discover pre-built solutions for role and industry best practices that enable smarter business management.
Get started with the Domo Appstore.

Publish in the Appstore
Publish in the Appstore and reach tens of thousands of decision makers.
Featured role-based apps.
Regardless of where you fit in the organization, you've got a number to hit. Domo apps tell you what you need to know, and what you need to do, to be highly successful in your role. Get a taste of what we mean: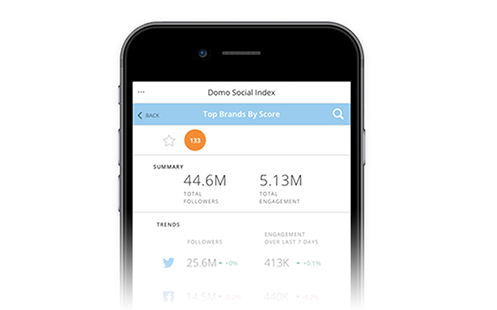 Social Index
Using the social benchmark app, users can see how they measure up against their competitors and peers at a glance and use those insights to make better decisions.

Search for popular brands and add additional accounts to see how you stack up.
Social Index calculates a score based on the engagement and relative audience size of users on Facebook, Instagram, and Twitter.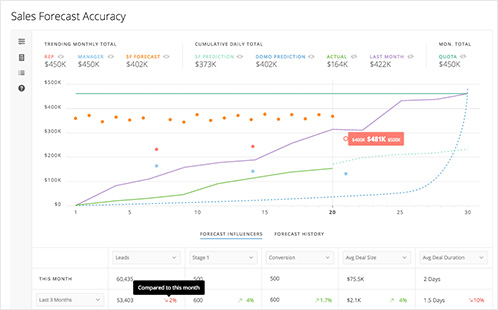 Sales Forecast
Viewing your future sales should be easier than guessing the weather. But most systems don't surface the right information. With sales, rep and trending data you can monitor forecast accuracy in your pipeline.

Measure predicitons against actual and quota
See which parts of the pipeline influence results
Model results on rep and manager goals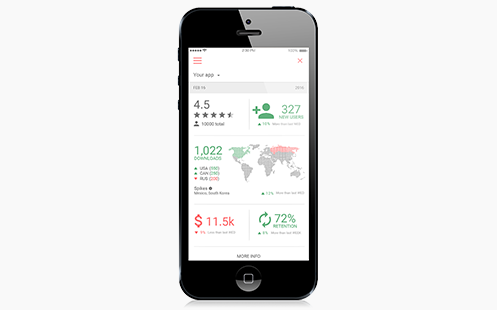 AppStats by SolutionStream
AppStats by SolutionStream pulls all your mobile app stats into a single place, without having to log in and out of applications all day.

AppStats aggregates data across mobile app stores and other mobile analytics providers, lets you pick date ranges, and gives you insightful visualizations into how your app is performing.
AppStats provides revenue, downloads, new users, retention, engagement, star rating, and crashes.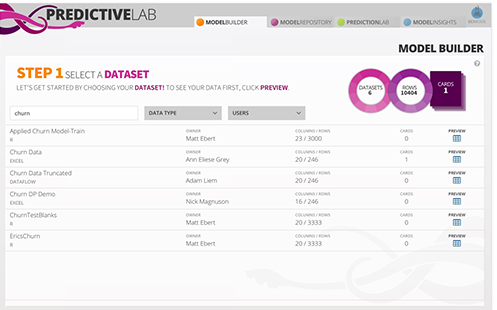 Predictive Toolkit by Big Squid
Bring Predictive Analytics to Domo with Big Squid's Predictive Toolkit solution. Forecast the movement of key business metrics, move from reactive to proactive, understand and plan the future of your business.

Monitor key business metrics & take action when it counts.
Weigh different "what if?" scenarios & the effect it could have on your key business metrics
But don't take our word for it.
"It's just easy. There's no middleman. There are no hoops to go through in order to see the data you want to see. You just log in and it's right there. You can look at it whenever you want."
Andrew Mok | Andrew Mok, RelayRides


Power your business with Domo apps.
x
Domo requests your consent to send you email communications. Please customize your Domo experience:
By selecting "YES" and clicking "Submit", you agree that Domo, Inc. and its representatives may contact you at the email address provided. You may
unsubscribe
, or view our
Privacy Policy
, at any time.